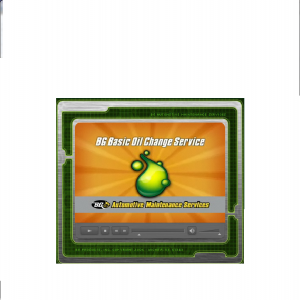 Protect your engine by adding friction fighting performance and sludge control not available in a standard oil change. BG MOA resists oxidation and sludge and that means extra engine protection between oil changes and extended engine life.
I'm sure you've been confronted at a quick lube with the story of why you should be running their high mileage or extended mileage oils as compared to the standard oil you've been using for years. There are many good reasons to upgrade to a better lubricant and I would like to explain some of them here. I believe that for the average driver that goes about 3,000 miles in 3 months, the standard oil is more than adequate. If this is you, and someone tells you the oil looks extra dirty as a reason to upgrade, you more than likely need to question what kind of oil they have been selling you. Now if you tend to drive more like 5,000 miles in three months, then extended life oil is a great idea.
We have found through much time and research that BG MOA is one of the best additives to use under these kinds of conditions and what is even better is that they will back that up with a warranty on the engines lubricating system for as long as you drive the vehicle. Visit www.bgprotectionplan.com for more details.