Many Audi owners worry about taking their car to an independent specialist instead of taking it to the dealership. They believe independent service shops are going to try and sell them services they don't need or do an inadequate job of fixing their vehicle. The truth is quite the opposite. Audi owners are more likely to get overcharged at the dealership than they are at an independent service shop. In general, Independent Audi specialists provide better service and better workmanship than the dealership.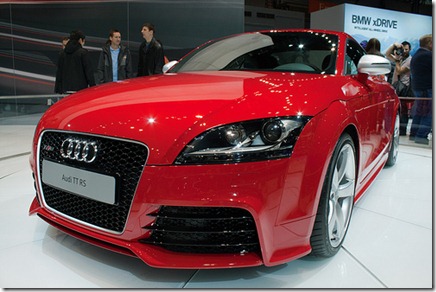 Price
Firstly, independent shops are generally cheaper than their counterparts at the dealership. Independent specialists don't need to add a premium to their services to pay for a fancy showroom and waiting area. Some dealerships will add fees for a rental car or a ride home, even if you plan on waiting for your vehicle. Independent shops provide the same services, but you only pay when you use them, not every time you go in.
Compare service prices between a dealership and an independent specialist and you'll find the independent specialist comes out cheaper. Watch out though, dealerships are notorious for providing a low estimate upfront and then tagging on extra services after they have your vehicle. Dealerships don't care whether you come back because they have a stream of new car buyers to direct to their service department. Independent specialists have to be as accurate and fair as possible because they thrive on repeat business.
Customer Service
Dealerships live and die by their customer service scores and that's why your service advisor asks you to give them all 10s on the survey – but they wouldn't need to do this if they always provided the best service they could. Audi owners often leave the dealership feeling frustrated and overcharged, with the request to provide "all 10s" is rubbing salt in the wound.
Independent specialists don't have to ask you to provide a false rating on a survey, because they already gave you great customer service. They'll explain what they're doing and why their doing it. Most will agree to show you the old parts and let you speak to the person who actually did the work. They do this because you're a valuable individual to them, not a number to add into their bottom line.
Care For Your Car
Dealerships use a computer system to keep track of your vehicle's needs. That sounds great, but shouldn't they look at the vehicle first? You need an individually tailored plan for taking care of your vehicle. You'll get that from an independent specialist, while the dealer will give you the same one-size-fits all every other customer gets. And let's face it – one size fits all never quite fits anyone.
Skill of the Mechanics
Many dealerships boast about the skill of their mechanics, even though you'll get the same skill from an independent specialist. Independent shops have the same equipment and the same skill, you'll just get it for less. In fact, independent shops see a greater number of older vehicles than dealerships, so if you have an older Audi, an independent specialist may have more experience than the dealership. For newer vehicles, independent specialists receive all the same service bulletins as the dealership, so they know as much about repairing the vehicles as anyone else.
The one huge advantage independent shops have is time. A dealership is a giant production line where cars are cranked in and out as quickly as possible. Mechanics are under pressure to get the job done as quickly as possible, which doesn't result in their best work. Independent shops take their time and do the best job possible.
Whatever the age of your Audi, taking it to an independent specialist will get you a better service for less money than you'd pay at the dealership. Skilled mechanics will take their time and lovingly repair your car without trying to sell you an unnecessary, expensive service, just to make up for the money they lost on the oil change of cheaper service. Try it once, and you'll never go back to the dealership again.
Miles Walker is a freelance writer and blogger who usually looks at car insurance quotes over at CarinsuranceComparison.Org. His most recent review looked at the best Arkansas car insurance.