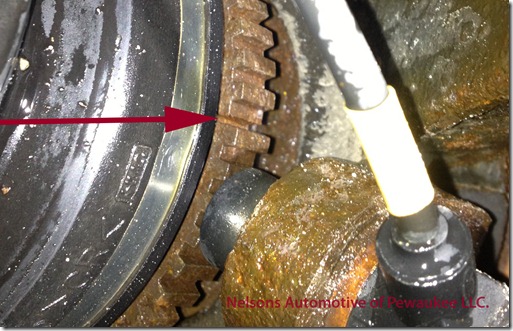 This Hyundai has what we call a cracked exciter ring. The ABS sensor shown at the lower right of the picture reads the square peaks and valleys of the exciter ring as the front drive axle turns and this is how the car determines how fast that particular wheel is traveling. The crack in the ring, shown by the red arrow causes that gap to be wider than the others tricking the ABS computer to think that wheel has suddenly changed speeds so it thinks it need to activate the ABS brakes. Having this happen on dry pavement will cause the car to not stop fast enough and could cause a collision.
To repair the problem, the front suspension is pulled apart, the axle shaft removed and the exciter ring replaced. To do the job properly, the complete shaft should be pulled apart, replace any worn parts, replace the CV joint boots and grease.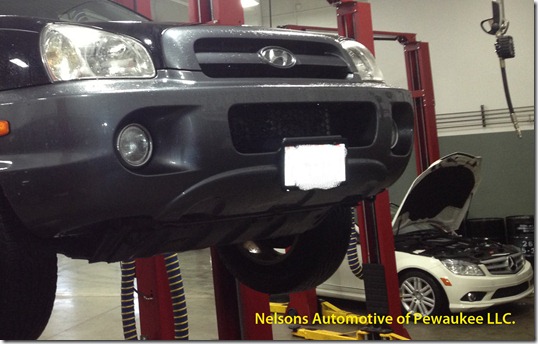 This problem is not isolated to just Hyundai and can happen on any make of car fitted with Anti Lock Brakes. At Nelsons Automotive of Pewaukee LLC. we specialize on the diagnosis and repair of simple to complicated brake systems. Give us a call if you are having problems with your ABS brakes, we can help.